In the steps of Cezanne!
Paul Cezanne is worldwide known, his paintings are in the greatest museums.
The collection of the museum Granet presents some of his painting.
In 2006 an international exhibition took place in Aix en Provence, his hometown and in Washington.
I will guide you through the streets of Aix en Provence to discover the food markets,
we will visit the Cathedral of the Holy Saviour, Saint Jean de Malte church, situated by the museum Granet, previously the Art School where Paul Cezanne was student.
The streets in the Quartier Mazarin and the great Hotels Particuliers built on the XVII and XVIII….
we could sit and have a coffee, as the locals do, on the great avenue Cours Mirabeau.
Then the landscapes around Aix-en-Provence, the stone carrier of Bibémus, the pin trees of the forest of the Château Noir and of course the great site of the Sainte-Victoire mountain, worth an Excursion.
Option Aix-en-Provence: hiking trail by the mountain Sainte Victoire
Suggestions Tours à la Carte
---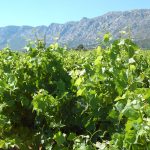 Wine Tasting
Tour through the vineyards. Taste Rosé wines … + more
---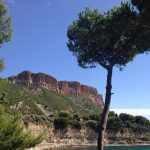 A day by the Mediterranean Coast
Visiting the village of Cassis and the great city of Marseilles. … + more
---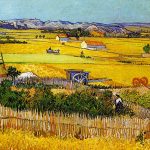 Van Gogh Arles St Rémy
In Arles an St Rémy, he has painted many of his masterpieces … + more
---
.