Testimonial: « We travelled with Cecile for 2 days from Aix; the first day for Valensole, Moustiers Ste Marie and Gorges du Verdon;
With a large group of 6 who were all crazy about lavender, photo shooting and shopping, Cecile was all the way very patient with us. She provided us all the info we needed on Provence and surrounding areas, and took us to beautiful lavender field away from the crowds. Easy and quick lunch was recommended according to our need at a small family restaurant in lovely Moustier Ste Marie as we wanted to spend more time walking around.
The second day was even better. We told Cecile that we were crazy about lavender and she suggested a day plan to suit us. After charming Lourmarin, Cecile took us to another lavender field in Luberon and we had the field to ourselves with plenty of fun time playing and photo shooting. For lunch, we decided to do some picnic and Cecile finally found us the best spot — next to lavender fields!! We had a good laugh, big fun and wonderful memories thanks to Cecile who understood our needs.
Cecile is knowledgeable and easy to work with. I would highly recommend joining her to explore Provence and the villages. The lavender fields are magical and the villages truly charming. We did enjoy shopping too 😀 Would love to visit again.. » Review on Tripadvisor by Pun B
Lavender fields
For the Lavender, the best time to come to Provence specifically by Valensole and in the Luberon area, is during the last week of June 2 first weeks of July, then it is time of the harvest.
Of course in our gardens we will keep the lavender during all the summer.
The harvest
The lavender fields are cut when the lavender is in bloom, with fresh flower. Once the plant is cut, it's immediately brought to the distillery to obtain the best essential oil by steam distillation. We could go to some refineries for a visit and to buy their production.
Since antiquity the lavender is known for its healing and soothing virtues.


Symbol of Provence. We cultivate it for its essential oil used in perfumes, cosmetics and also in aromatherapy. In Provence we grow the fine lavender and lavandin.
An unforgettable fragrance
The lavender fields are really magical and I am always amazed by the perfume, the color and how the flowers are so great for the photographer.
It's really something to see. These fields are part of our agriculture for centuries. They are located in Provence in the most beautiful areas. Contact us for a day in the Luberon area, will be a full day to visit the villages and the fields.


Suggestions Tours à la Carte
---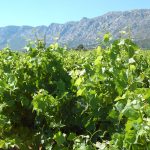 Wine Tasting
Tour through the vineyards. Taste Rosé wines … + more
---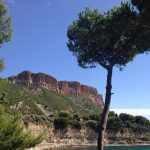 A day by the Mediterranean Coast
Visiting the village of Cassis and the great city of Marseilles. … + more
---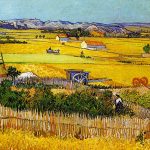 Van Gogh Arles St Rémy
In Arles an St Rémy, he has painted many of his masterpieces … + more
---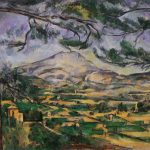 Paul Cezanne landscapes
Landscapes that inspired the worldwide known painter… + more
---
.