The Luberon area with its most beautiful villages
 A day in the Luberon, ant the charming landscapes.
The luberon it's a delight for the senses. Land of agriculture it's a patchworks a colors, from the white of the cherry trees bloom, to the bright green of the first leaves in the vineyards, passing by the lavender field changing colors by June.
Luberon is situated between the Alps and the Mediterranean.
During the sightseeing tour we will visit villages of character such as Lourmarin with its château, built in the 15th century, and enlarged during the Renaissance.
Then we will take the road through the Gorges of Aigues Brun, across the Luberon Mountain, to arrive at the village of Bonnieux and discover the breathtaking view from the ramparts over the Calavon Valley.
In the distance you will see the villages of Gordes, Lacoste, Roussillon… clinging to the mountains of the Vaucluse.
We will discover those magnificent villages.
Gordes for instance was home to a number of artists such as the painter Vasarely and the photographer Willy Ronis.
The Abbey of Sénanque: the fields of lavender cultivated around it form a remarkable contrast with the Cistercian style. The Abbey was built in the 12th century in a very spare style and is a listed historical monument.
The bories are a construction made in dry stone, serving as rustic shelters for shepherds, and dot the Luberon landscapes.
The Village of Roussillon, built at the top of a hill, whose lands have been exploited for their ochres. The former quarries have carved a fantastic landscape with striking colors, where you can walk.
Let us know if you want to visit Provence an other day with us.
Suggestions Tours à la Carte
---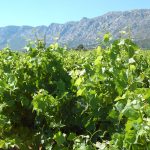 Wine Tasting
Tour through the vineyards. Taste Rosé wines … + more
---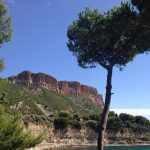 A day by the Mediterranean Coast
Visiting the village of Cassis and the great city of Marseilles. … + more
---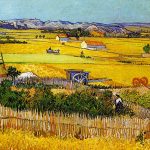 Van Gogh Arles St Rémy
In Arles an St Rémy, he has painted many of his masterpieces … + more
---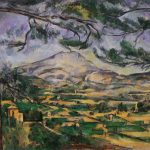 Paul Cezanne landscapes
Landscapes that inspired the worldwide known painter… + more
---
.