A day trip at your own pace in Provence!
We pick you up at place of residence 9.15 am returning around 4h pm or 5h pm.
Departure from Aix en Provence Saint Remy de Provence and without extra charge
within a radius of 30 km around both town. Contact us if you have any questions.
A day in the lavender fields. 
If you can travel in Provence all year long because of its sunny days, for the lavender season you may have to come the last week of June and the first two weeks of July.
The great field of lavender are in the Luberon area and by Valensole.
We could visit and area or the other it will depend of the villages you would like to see at the sam the time. Have a look to the pages of the Verdon tour and to the Luberon tour.
A day to the Pont du Gard and Nîmes 
I could organize a day to the Pont du Gard, that bridge is an element of the  roman acqueduc built to transport the water from Uzés to Nîmes on 50 kilometers.  It will be a great opportunity to go to Nîmes and to visit the amphitheater and the temple  La Maison Carrée .
A day by the Sorgue River. 
L'Isle sur La Sorgue is one of the prettiest villages near Avignon.
On Sundays there is the antique markets you will find textiles, glass-wear, pottery…
on the food market you will have all the local specialties, cheeses, breads, candy fruits, nougat, calissons and seasonal fruits, as the cherries grown in the Luberon area.
Then we could go to Gordes in the Luberon and to Fontaine de Vaucluse.
A day from Aix en Provence on the hiking trails of mountain Sainte
Baume near Saint Maximin. 
If you would like to hike to the top of the Mountain le Sainte Baume and visit the cave where Marie Magdalene cave, we could organize that day with a stop to the town to Saint Maximin.

Suggestions Tours à la Carte
---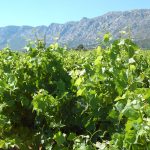 Wine Tasting
Tour through the vineyards. Taste Rosé wines … + more
---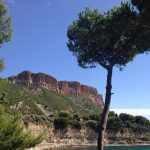 A day by the Mediterranean Coast
Visiting the village of Cassis and the great city of Marseilles. … + more
---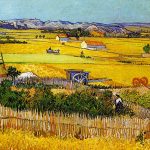 Van Gogh Arles St Rémy
In Arles an St Rémy, he has painted many of his masterpieces … + more
---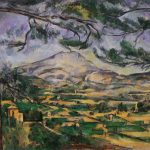 Paul Cezanne landscapes
Landscapes that inspired the worldwide known painter… + more
---
.